I thought I'd just remind you
that
Google Reader will be closing from the 1st of July
sadly :( and for those of you are already following me there, I would kindly
ask you to follow me through Bloglovin'
, so we don't loose touch.
We're all hoping that Bloglovin will be the next Google Reader
, so if you like my blog and would like to stay in touch with me, please do
follow me there
.
( please
click the icon down below, which will redirect you to my Bloglovin page
).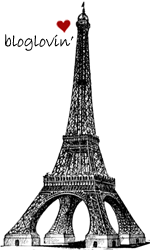 For the

bloggers

who will join me through Bloglovin,

leave your link below, so I won't miss out on anyone, as I'll make sure I return the favour!
I hope we all keep in touch! :)

Lots of Love,