Hello! As you've all probably realised Google reader (and most likely GFC) is disappearing off the blogging scene! I was gutted when I found out as I gain a lot of inspiration from my fellow bloggers on Google reader...
But, no worries - Bloglovin' is here to save the day!

I thought I'd do a little post for my readers who follow me on GFC, to make sure you still keep in contact with me, my blog - and so I know how to keep in touch with you too! :)

Just follow the link below to my bloglovin' account and hit follow! Make sure you comment below with your bloglovin' account also, so I can keep in touch with all your lovely blogs too!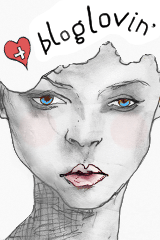 Also, I'd like to announce my little
giveaway winner
!
Congratulations to
Erica Price
, you've won the Owl Satchel Bag - I hope you enjoy it!
Well, that's all - I have a little outfit post lined up for tomorrow night - SO STAY TUNED!!!!!!!

Lots of Love,